557.
Hoof leveler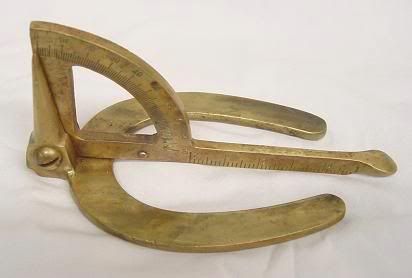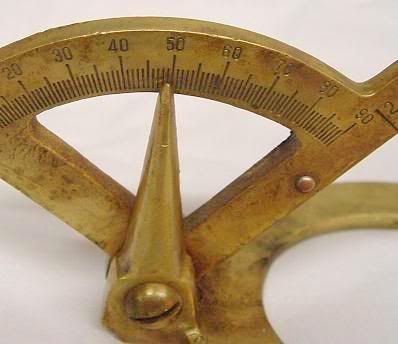 558.
Broom hammer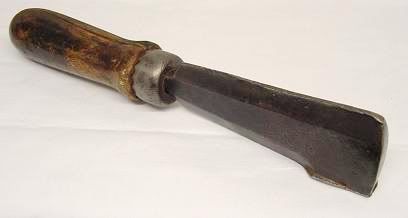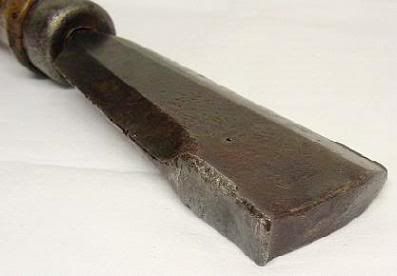 559. Poker chip holder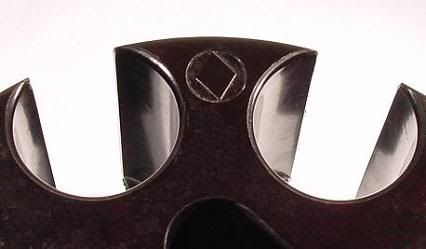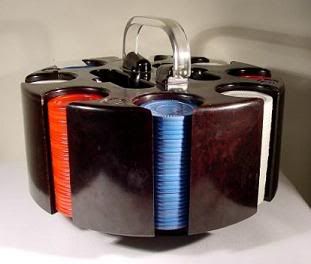 560.
Sand casting
pattern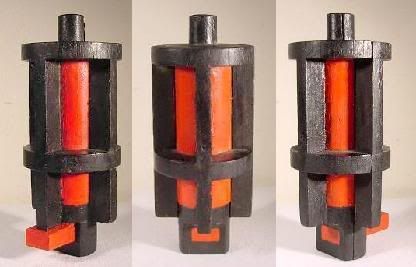 Brass pins hold the two pieces together: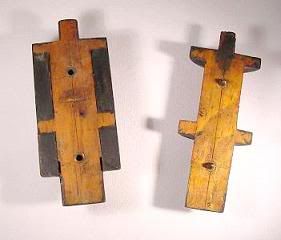 561. This one was marked "ice auger", but I've since found that it's a post hole digger.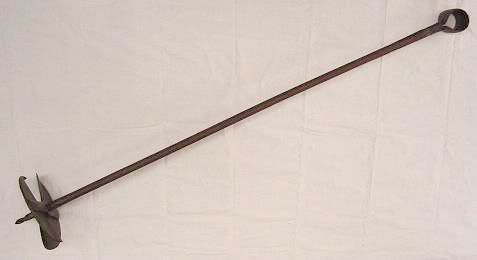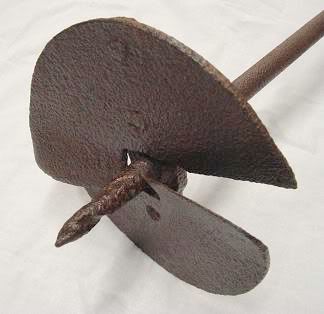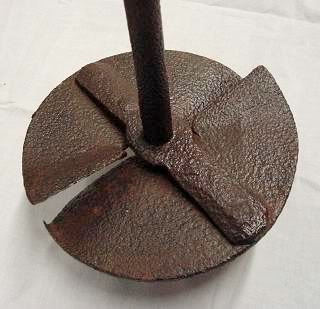 562. Battery volt meter, Eldredge Electric Mfg. Co., patented in 1898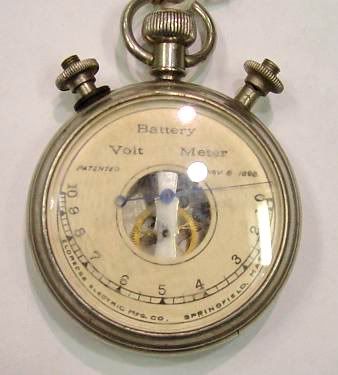 Back to
What is it?